Household Hazardous Waste:
Do you have paint, pesticides, automobile fluids, and other poisonous materials you want to dispose of? For a pick-up of these items contact: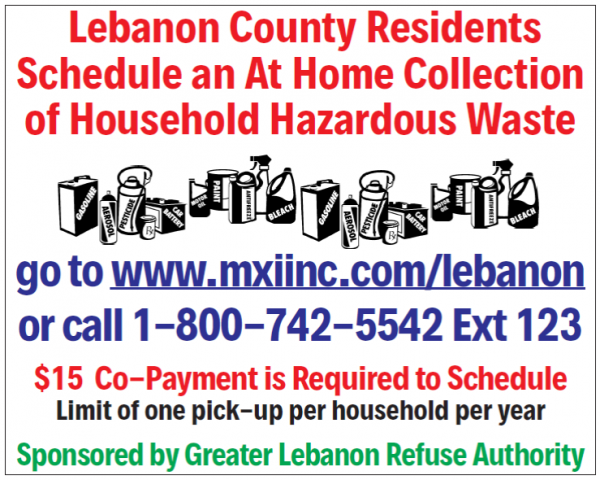 ---
GLRA Electronics Facility: 
January 16, 2012, the GLRA opened their Electronics Recycling Facility.
Hours of operation are weekdays 8:00am to 3:30pm and Saturdays 8:30am to 11:30pm.
FREE to all Lebanon Co residents.  Click below for more information and a complete listing of acceptable items.
Due to a decline in the electronics recycling market, effective May 1, 2016, the GLRA Electronics Facility will no longer accept the following non-covered electronic devices…small kitchen appliances (mixers, toasters, blenders), microwaves, beauty aid appliances (hair dryers, curling irons), large speakers (book shelf and above in size), and large copy/fax machines.
---
---